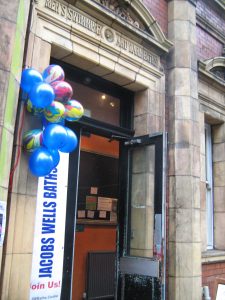 The Baths are located at Jacobs Wells Rd, Clifton, Bristol BS8 1DX, U.K.
Brief History
The Public Baths were designed in 1881 and opened in 1887 By Josiah Thomas. The building hosted a covered pool with a semi-circular steel truss roof carried on steel corbels of Northern Renaissance Revival style, as well as Warm Baths. The architecture is stunning and Grade 2 listed.
The Public Baths were converted into a Dance Centre c1980 with a fantastic rosewood sprung floor covering the still existing swimming pool. Bristol Dance Centre was founded in 1976. Bristol City Council, who own the building, did not renew the Dance Centre lease and they left the building in 2016. To find out more about the heritage and history of the building and for many more pictures see History of Jacobs Wells Bath Complex. Also consult the Wikipedia article 'Jacobs Wells Baths'.
Artspace Lifespace had a licence to occupy until January 2018. Artspace Lifespace is a charity specialising in mean time use of at risk buildings. They were looking after the building on behalf of Bristol City Council until the end of September 2018, when lease was originally timed to be signed by Fusion Lifestyle.
Jacobs Wells Community Hub continued to use the Hub Space in the North Wing. Under the banner of Jacobs Wells Community Hub, a feasibility study was undertaken by Helen Bone of Vivid Regeneration to help to decide the long term future of the building. This included a community consultation process consisting of three well attended drop-in days and a survey which was used to elicit the local community's wishes for the future use of the building. Radio Bristol helpfully increased interest in the chance this gave for Bristol people to see their well loved Baths and have their say.
Helen presented her findings and recommendations at an Open Meeting on 19th January 2017 and her full report is publicly available.
The Feasibility Study identified four possible options for Bristol County Council in relation to the Baths:
Dispose of the building on the open market
Dispose of the building (ringfence for not for profit organisations delivering social benefit – Dance, Arts, Community).
Lease the building on a Community Asset Transfer at a Peppercorn Rent.
Set up a trust and lease the building to the new trust.
Number 3 is the recommended option and has now been adopted by Bristol City Council.
Expressions of Interest were invited by Bristol City Council for a Community Asset Transfer. Extract of the invite:
"We're inviting expressions of interest from voluntary, community and social enterprise organisations that have the necessary expertise and imaginative proposals to take over the management of this historic central Bristol building. "We're looking for not for private profit organisations and social enterprises that might wish to lease the Jacobs Wells Baths building through Community Asset Transfer…"
As suggested in the study, a number of other actions were taken too.
A Friends of Jacobs Wells Baths working group of experience and interested parties was set up by Jacobs Wells Community Hub and chaired by a local councillor.
BCC spent money on urgent maintenance works
Artspace Lifespace was given funding to continue to use the building in the short term.
Vivid enabled a bid to be made to the Architectural Heritage Fund for up to £5,000 for a buildings condition survey.
The JWC Hub succesfully applied to the Heritage Lottery for a really interesting project which involved young people and our heritage.
Full Details of the Community Asset Transfer Process given in the Council website: Jacob's Wells Baths: Community Asset Transfer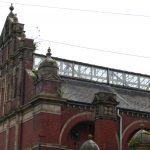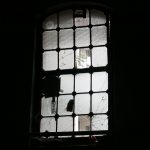 ---
Fusion Lifestyle were chosen to save The Jacobs Wells Baths!
Ten of our members, including three very patient young children, sat through the nearly three hour Council meeting to hear the result and a statement from us was read out thanking everyone involved in the very fair and democratic process that resulted in the choice of Fusion Lifestyle. They will be offered a 35-year full-repairing lease starting 31st March 2018 and urgent repair works can begin to make the building safe and watertight.We have met with Fusion on a number of occasions already and are excited about cooperating fully with them in the future. Their multi-million pounds restoration plans offer something for everyone and most excitingly of all include a swimming pool at the site in its original location. This would need to be smaller to fit in all the other activities.
Read the article in Bristol 24/7.
Fusion have already rescued a number of other historic swimming pools and have an excellent track record in this. The most recent pool rescued by them is Newcastle City Pool which has reopened, hopefully just in time for rescue of our own Victorian baths.Plans also include a community health and fitness facility, and a range of flexible studio spaces suitable for dance related and group exercise activities. Also a community café is promised, opening onto Jacobs Wells Road, plus an activity space suitable for us and other local groups.
Fusion Lifestyle ploughs all profits from its operations back into the business to provide affordable health and fitness for all.
---
Jacobs Wells Baths. Community Asset Transfer Update
Currently emergency repairs are being done by Bristol City Council and Fusion Lifestyle. A number of surveys have been carried out recently, but the building is in a critical and dangerous state in 2021 and can not be opened to the public. The building requires significant investment and in particular requires work to the roofs, overhead tanks, stone work and interiors. Water is entering the building. The Covid crisis and scarcity of grants from such bodies the Sports Council, Arts Council and the Heritage Lottery Fund has made it a difficult climate in which to restore such heritage buildings. Bristol City Council, the owners of the building, have had to dig deep to carry out emergency repairs on the leaking fragile roof. They have cleared plants from stonework and dealt with a major crisis of water overflowing from the historic 80,000 gallon cast iron tanks in the boiler roof space.